Barber supply of any hairdresser must include various tools. Besides hair cutting and shaving tools a barber's arsenal should also include several auxiliary things such as: a barber's chair, a cape for the client, a mirror, a comb, a disinfectant and some more. But first it is important to review the main supplies which can help a professional barber or a beginner to make a perfect haircut and simplify the routine.
Sometimes it may be problematically for a hair stylist to choose really durable and reliable tools among great variety of brands. The usage of multi tool is recommended by the association of barbers. This thing consists of a full-size shaver and trimmers for beard, moustache and even nose. The shaver is equipped with a rechargeable battery and it can hold a charge more than 6 days. This set of tools allows you to have the entire barber store in your hand. The tools are packed in a box with a built-in mirror. Sometimes, a barber wants to add style to a haircut. This is the case where a precision cut comb from Jilbere de Paris will be helpful. This inexpensive comb allows customizing different hairstyles. A grooved side of a comb with precision razors creates a choppy look of the hair.
One more important item for nice looking haircut is an electric hair clipper. There are professional and amateur clippers, which differ in power, blades construction and some other features. Professional hair removing machines use ceramic or stainless steel interchangeable blades. Ceramic blades cost more than steel made razors. These blades tend to slight warming during clipper operation. Stainless steel blades are often covered with chrome which prevents from rusting.
Scissors are another necessary element after clippers.
Barbers use two types of scissors. First pair of them is extremely sharp. These scissors accompanied with fingers or a hair comb help to achieve the needed length of the hair. Second pair of shears is used for thinning and texturing the hair. It consists of two blades. One blade is solid and the second blade with gaps forms a line of teeth. Good scissors are made of 100% stainless steel and provide a long-time sharpness of the blades. Hair texture may be also created with the help of a straight razor. The back side of the neck is usually cleaned with this razor.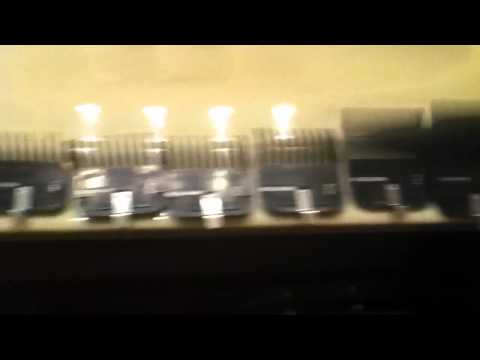 Comfortable hair cutting process cannot be guaranteed without a convenient barber chair. Modern barber supply offer different chairs. The most effective among them is a swivel adjustable chair which may be reclined. Such a chair contains a special leather strop for a straight razor.
The safety of clients and a barber can be protected by Barbicide. This disinfectant is a must for any salon. Scissor, razors, and other barber supply must be soaked in this substance before a haircut or shave.

---
Comments are closed.