Actually, there are 2 types of hair clippers: heavy professional ones and less weighty home-use version. Both can do their job well, but with different degrees of speed and ease.
Professional Hair Clippers have the sturdiest build quality and more powerful motors. It helps them endure through multiple haircuts every day. On the other hand, they tend to be more difficult to maneuver and heavier. If it is your first hair clipper, try cutting you family members' hair firs. With a little time and patience you will do your hair yourself without the help of others.
Why it is worth buying own hair clipper?
Since most of people want to look nice, it's important to choose the best hair clipper that meets all the needs. Clearly, you may just go to the nearest barber's to get a smart haircut. But does it really make any sense spending about $20 every time in a barbershop? Indeed, your own clipper allows saving your money and time. Moreover, it's convenient and easy to use; thus, you can cut your hair whenever and where you want.
This necessary tool is easy to use and clean. Most of them come with combs in different sizes so you can try various creative haircuts for yourself as well as for your family members, kids or even friends.
It allows you to keep up the perfect look of your hairstyle between visits to your stylist. Surely, you can also do your own complete stylish haircuts yourself.
Tips on using hair clippers
Read the instruction carefully before you start using the device and follow the directions.
Replace or sharpen blades when dull; keep them well-oiled.
Align blades perfectly when replacing them.
Start with a bigger comb. Then take the next smaller one until you get the length of hair you want.
Protect ears when using the device. A comb should be placed against the ear. Besides, you'd better fold ears down.
As a rule, hair clippers come with power cords; though, you can use batteries instead of cords as well.
Unlike scissors, clippers are not intended for cutting wet hair. Therefore, make sure your hair is dry; otherwise, it will cause the blade jamming. Never try to cut lots of hair at once, or this will jam the blades. If this happens, not only can you spoil the hair clipper, but also your hair. It's also important to move the tool against the hair growth direction.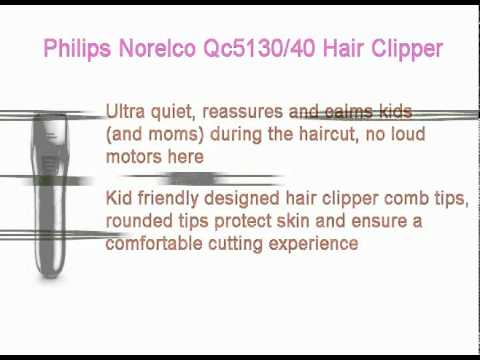 Cutting clippers range from $25 to over $300. The cost usually depends on the brand and included accessories. Many devices are suitable for home use only, whereas some of them are geared toward professionals. Before you buy this tool, consider what one is the most suitable for you and how you will use it.
If it is your first clipper, you should learn more about haircutting techniques before start using it. Consider buying extra cutting blades or choose the device with all the attachments.

---
Comments are closed.